What is your address?
22820 Mooney Avenue
Farmington, MI 48336
What is an AAHA hospital?
AAHA is an acronym for American Animal Hospital Association. To qualify as an AAHA member, a hospital must pass extensive inspections to verify that they practice quality medicine in an up-to-date manner.
The inspection involves surgery and x-ray facilities, record keeping, cleanliness of the hospital, and of course routine patient care. Our hospital receives an inspection every 3 years.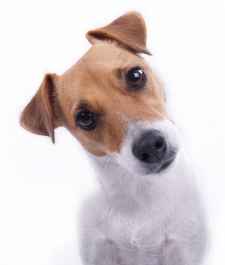 Can I bring my pet in without an appointment?
We strongly suggest that you make an appointment. We accomodate walk-in patients as best we can, though emergencies are seen immediately.
All elective surgeries must be scheduled in advance.
What is the procedure for handling emergencies nights/weekends/holidays?
Call our hospital to receive a recorded message for the emergency hospitals we refer to.
We typically refer to Michigan Veterinary Emergency Care located at 29080 Inkster Rd just north of 12 Mile Rd. in Southfield. Their phone number is 248.354.6660.
We also refer emergencies to Animal Emergency Care located at 10 Mile and Novi Road in Novi. The phone number there is 248.348.1788
Do you bill?
Elective procedures are provided on a cash basis. We accept all major credit cards and also accept Care Credit, a convenient interest-free payment plan. You may visit carecredit.com to learn more.
What type of information can you provide me about pet insurance?
Though we don't endorse any one pet insurance company we provide brochures for several insurance companies.
You may visit our Links Page for a list of Pet Insurance Companies and links to their websites!